Weyland Art Gallery - Current Exhibit
Due to the pandemic, the Weyland Art Gallery is not open for visitors. We would, however, like to share with you the current exhibit. Please enjoy your "virtual" visit to our gallery.
From Margin to Center
August 25 - October 15
Artist Statement
"…the language of junk has been used for imaginative purposes, to memorialize the past through life's humble remains and to evoke deep allusions to loss and reclamation, despair and deliverance, and the poetics of redemption."
-Joanne Cubbs
"The Poetry of Castaway Things" in Creation Story: Gee's Bend Quilts and the Art of Thornton Dial, Ed. Mark Scala (2012)
The reclaimed textiles used in this exhibit have been cut, torn, assembled, and sewn to create the artwork that you see. The pieces materialize through the process of breaking down and marrying discarded textiles to create new ones. In this return from the margin to the center of life, they affirm their importance and beauty as well as challenge their relegated place in the shadows. The work is meant to embody the past/present/future, invoke memory, and provide commentary. The pieces contain prayers and protection from the violent power structures that dominate society. In this current moment of history and time, we are being broken down in ways we never expected. It is my sincerest hope that through this process of breaking that humankind will rise-up and materialize something beautiful.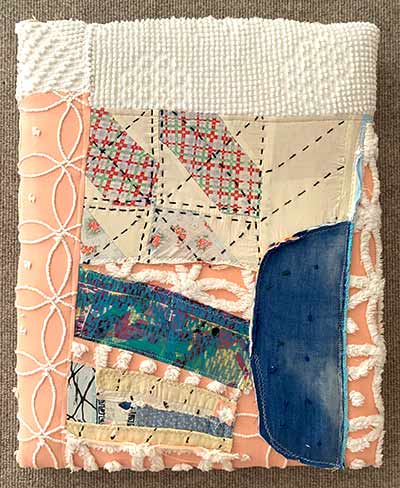 The Artist

Nicole Davis is a visual artist based in Illinois. She works primarily in textile, photography, and painting. Her work is rooted in Black feminist practice, memory, and identity. Nicole's work evokes personal, ancestral, and cultural memory as a form of sustenance and resistance in opposition to current societal structures of heteropatriarchy, white supremacy, and capitalism. Drawing attention to marginalized voices and challenging harmful power structures allows her to tell a story that is different than the one larger society declares as truth. Nicole served as an educator in the public school system for twenty-one years before pivoting to an art career. She received an MFA degree with honors from the University of Iowa in 2020. Her artwork has been shown throughout the Midwest, including the Koehnline Museum in Skokie, IL, Legion Arts in Cedar Rapids, IA, and the South Bend Museum of Art in South Bend, IN. She will be featured in a forthcoming issue of New American Paintings, No. 153. In 2020 Nicole was selected to be an Artivism Fellow for the Broadway Advocacy Coalition. Visit nicoledavisart.com to see more of Nicole's work or follow her on Instagram @nicoledavisart.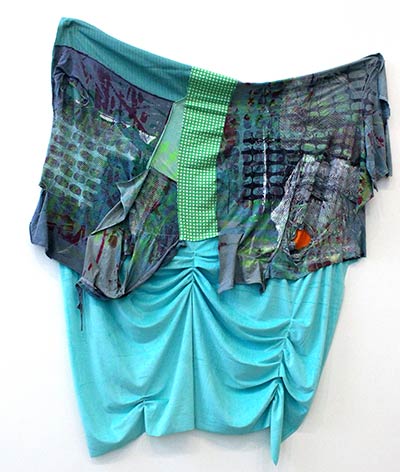 We'd Love to Hear From You
Whether you'd like to become a student here or want to support our mission